"We produce quality of life" – in compliance with our company slogan, we understand our responsibility not only for our products, employees and customers, but also in our contribution to the fulfillment of the climate goals. As a medium-sized family company, we understand our responsibility – our ecomMITMENT – in our society and our home country as well.
In addition to local schools, associations & institutions as well as international aid projects, ecom has been supporting two projects in particular for many years, which are also very important to us because of our personal relationship. These two projects were selected very consciously, thus -added to the highest voluntary commitment- ensuring that the donated money directly benefits those concerned.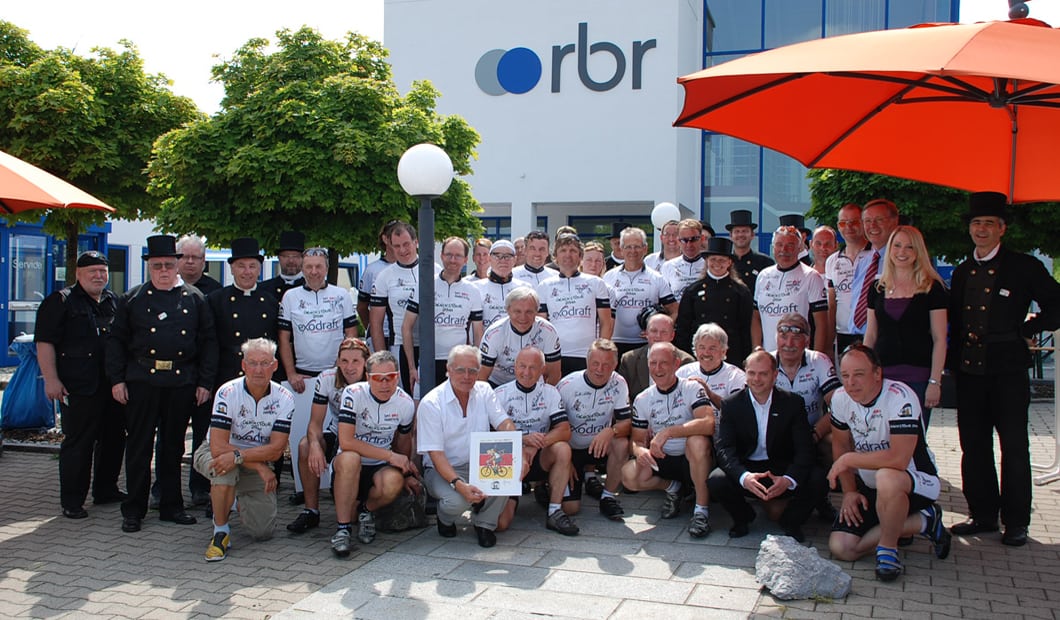 Chimney sweepers help children suffering from cancer
The association "Kaminkehrer helfen krebskranken Kindern e. V." has set itself the goal of supporting research for new drugs. In addition, affected children and their families are intensively supported. ecom GmbH has supported the voluntary commitment of many chimney sweeps in this association for years with larger donations.
Once a year, the  association is organizing a bicycle tour thru Germany, the so-called "Glückstour". Almost every year, the "fortune tour" also passes by in Iserlohn to raise donations and hand them over directly to local aid institutions. (www.glueckstour.de)
As a sports enthusiastic team, we support small and large clubs in our region. In sports as well as in the company passion, fun, ambition, diligence, sustainability, motivation and the "cohesion in the team" are important success factors. Our heart beats with: